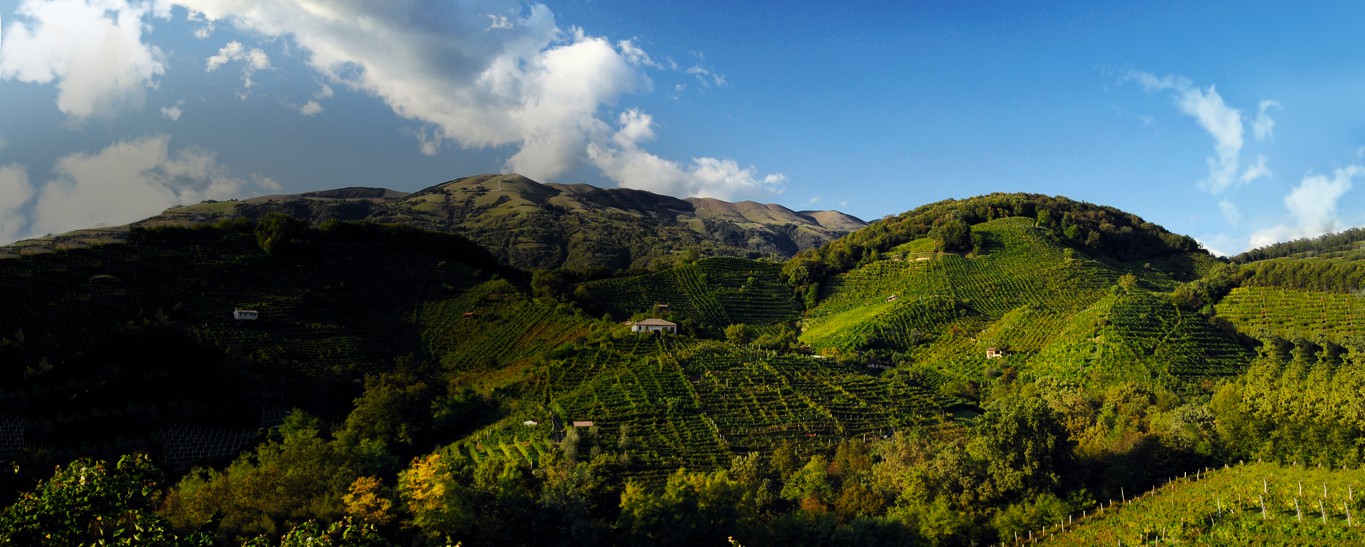 Territory
The Cantine Maschio production area lies between the Dolomites and the sunny beaches to the north of Venice, on the Cadore Mare.
We are on the plain in the Province of Treviso, in the Prosecco production zone, an agricultural area of hard-working people where there is a wide variety of soils that are differentiated from each other by the grape varieties planted in them.
This is the production zone for Prosecco, the best known and best loved wine of the Veneto.
The wine from Valdobbiadene has, in the course of time, won over even the most refined connoisseurs, thanks to its extraordinary advances in quality.
Source image: Consorzio Conegliano Valdobbiadene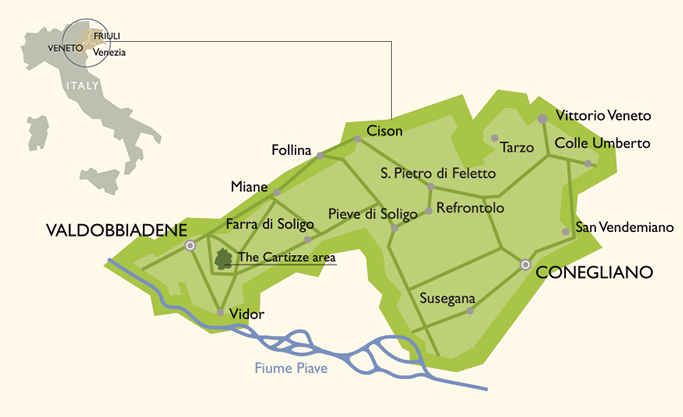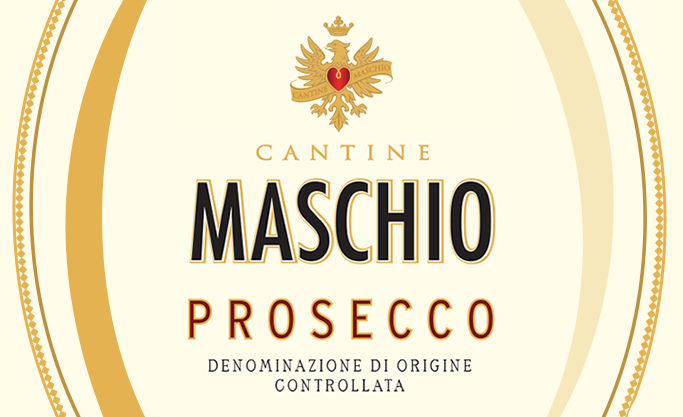 The designations D.O.C.G., D.O.C. and I.G.T. may only be used for wines made wholly or partly from grapes classified as suitable for cultivation in that area.