Maratona dles Dolomites
Maratona dles Dolomites is a sport challenge that tests the strength and the perseverance of every participant.
Successfully reaching 50 years of activity is also a remarkable achievement. And it is for this reason that Cantine Maschio is eager to celebrate its anniversary at the Maratona finish line with Prosecco DOC Treviso celebration edition 50th .
Mini Prosecco DOC limited edition
And that's not all. As every year Cantine Maschio has dressed up its mini Prosecco DOC 200 ml with a limited edition label dedicated to the Maratona's theme: humanity. The new pack talks about the relationship between man and nature, reminding that mankind belongs to nature but does not own it. The silhouette that is shaped from the mountain outline is the face of all mankind, that must keep its eyes to the future and walk with confidence and firmness, together as one, towards tomorrow. Earth, water, plants and sky are the outstanding and well balanced elements of the label.
As usual, the limited edition mini Prosecco will be in the participants' race pack. Cantine Maschio will be at Maratona Village with its selection of Prosecco to share moments of celebrations with all participants. Maschio. Say Cheers!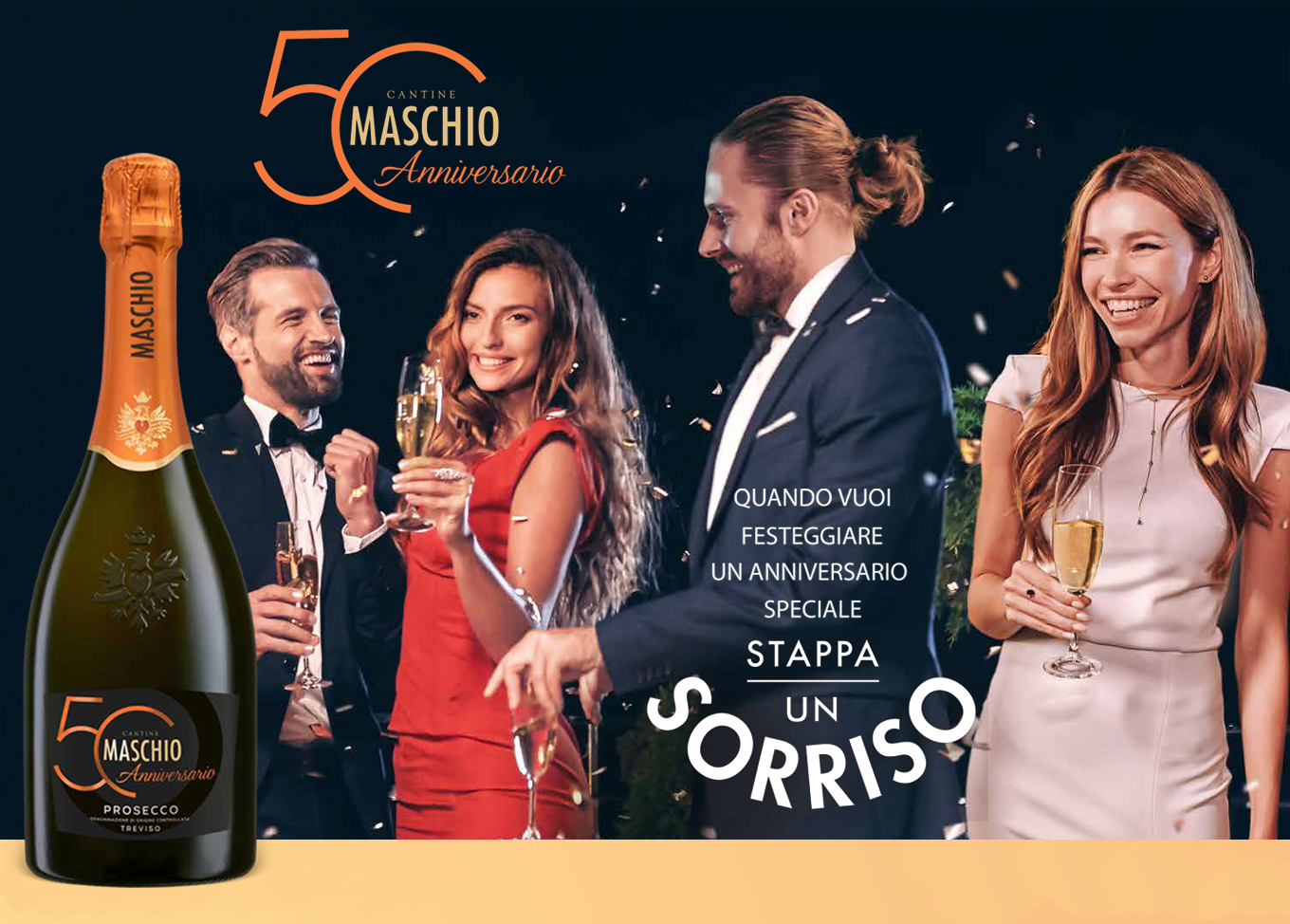 27/07/2023
It's been 50 years since Bonaventura Maschio turned his family's century-old distillery into a winery that has not stopped growing and evolving since then. A history made up of milestones, from the the iconic range of Vini Frizzanti IGT (semi-sparkling wines,) to the introduction of the first mini Prosecco 20cl, in the early 1980's, down […]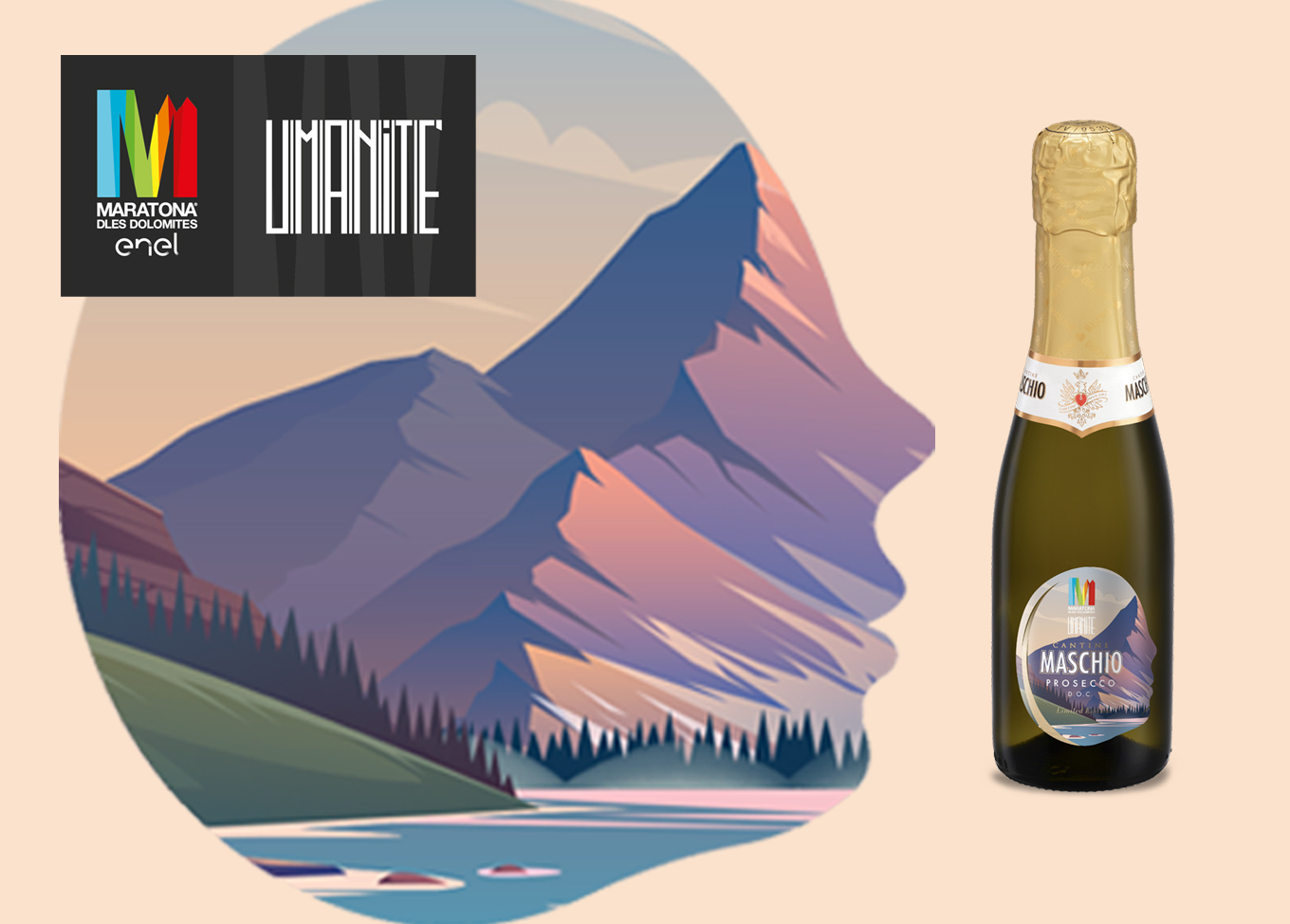 10/07/2023
Maratona dles Dolomites Maratona dles Dolomites is a sport challenge that tests the strength and the perseverance of every participant. Successfully reaching 50 years of activity is also a remarkable achievement. And it is for this reason that Cantine Maschio is eager to celebrate its anniversary at the Maratona finish line with Prosecco DOC Treviso […]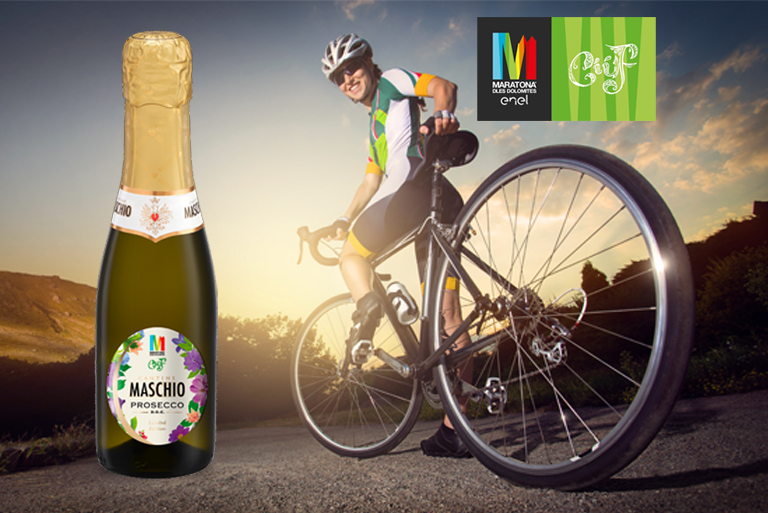 28/06/2022
Cantine Maschio is once again at Maratona dles Dolomites for a new, challenging edition. For the 12th year the Venetian wine producer, based in the region renowned for its DOC and DOCG Prosecco, participates as sponsor of the competition that for 35 years has brought together thousands of cycling enthusiasts in a territory of unique […]