Cantine Maschio is once again at Maratona dles Dolomites for a new, challenging edition. For the 12th year the Venetian wine producer, based in the region renowned for its DOC and DOCG Prosecco, participates as sponsor of the competition that for 35 years has brought together thousands of cycling enthusiasts in a territory of unique beauty.
While Maratona dles Dolomites celebrates flora ("ciüf" means flowers in the local language) and reminds us that "Nature is everything that surrounds us and at the same time everything we are", Cantine Maschio presents a new limited edition for its mini Prosecco DOC.
The flowery label is an explosion of colours, emotions and sensations that spring from the contact with one of the most amazing and colourful manifestations of nature.
However full of colours, the label is delicate and well balanced, as is Maschio mini Prosecco DOC. Its fine bubbles and bouquet of acacia flowers and candied fruits are an invitation to a toast to Maratona dles Dolomites, one of the most inspiring competitions in the world.
Cantine Maschio will be at Maratona Village with its selections of Prosecco to share moments of celebrations with all participants.
Maschio. Say Cheers!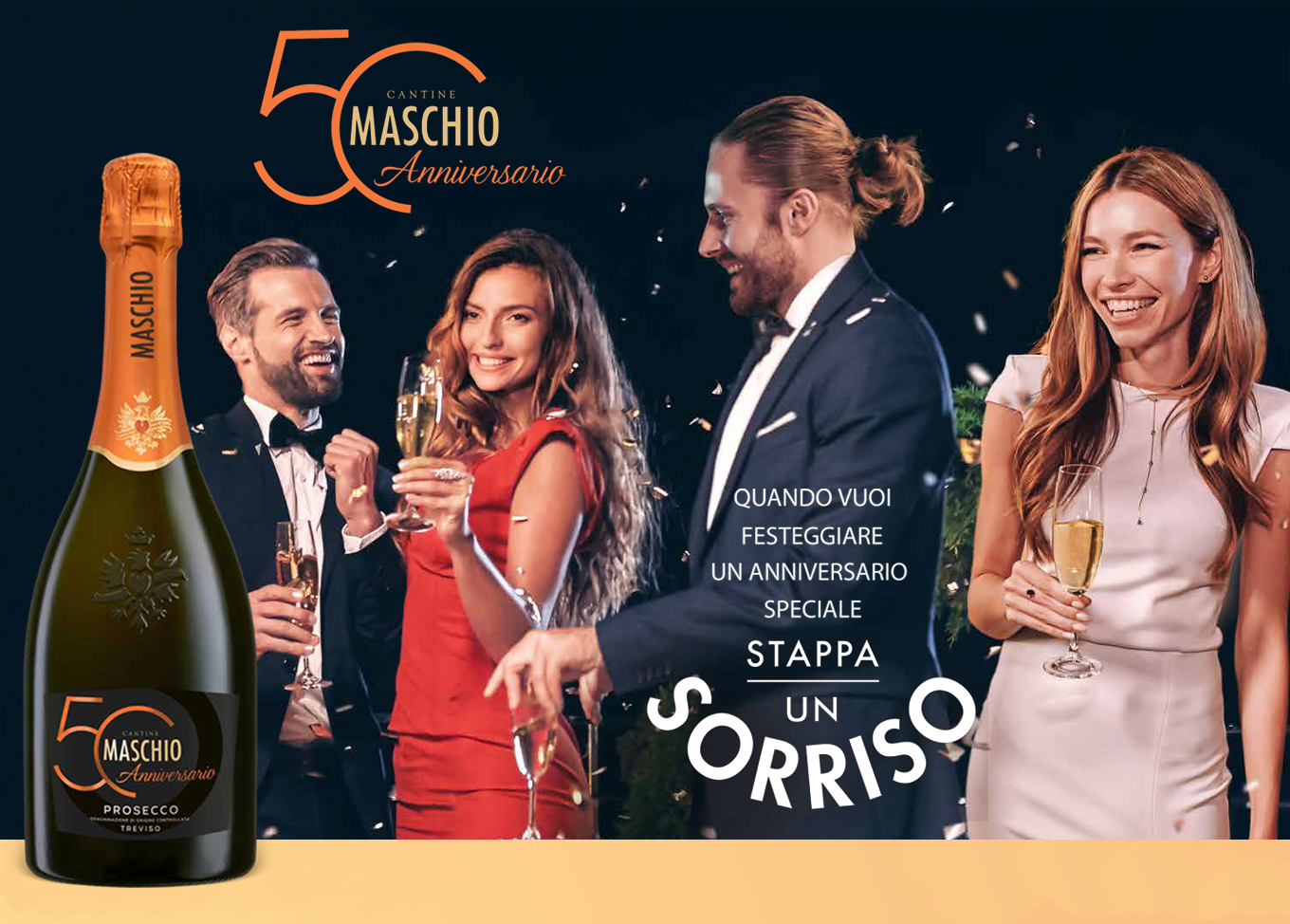 27/07/2023
It's been 50 years since Bonaventura Maschio turned his family's century-old distillery into a winery that has not stopped growing and evolving since then. A history made up of milestones, from the the iconic range of Vini Frizzanti IGT (semi-sparkling wines,) to the introduction of the first mini Prosecco 20cl, in the early 1980's, down […]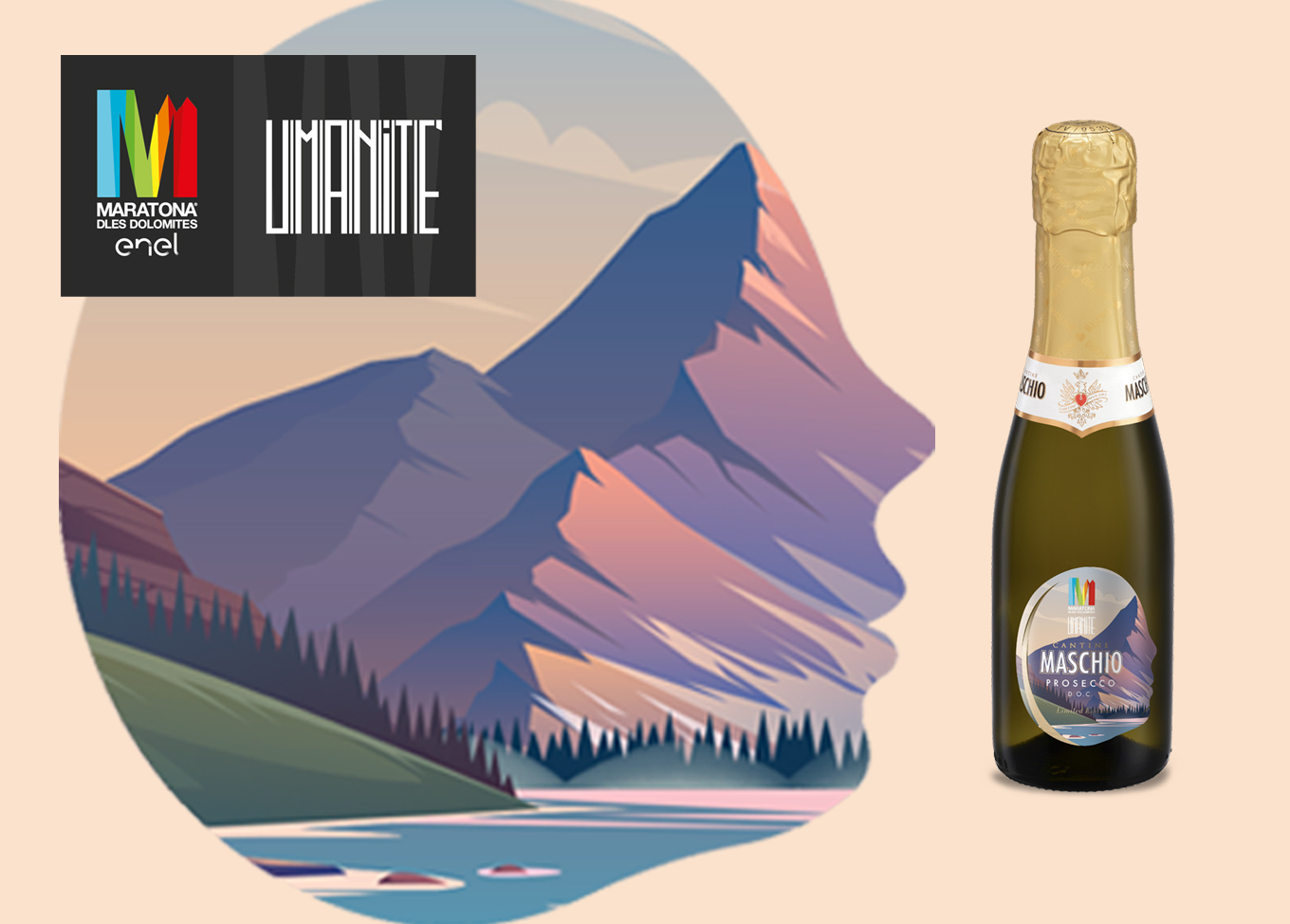 10/07/2023
Maratona dles Dolomites Maratona dles Dolomites is a sport challenge that tests the strength and the perseverance of every participant. Successfully reaching 50 years of activity is also a remarkable achievement. And it is for this reason that Cantine Maschio is eager to celebrate its anniversary at the Maratona finish line with Prosecco DOC Treviso […]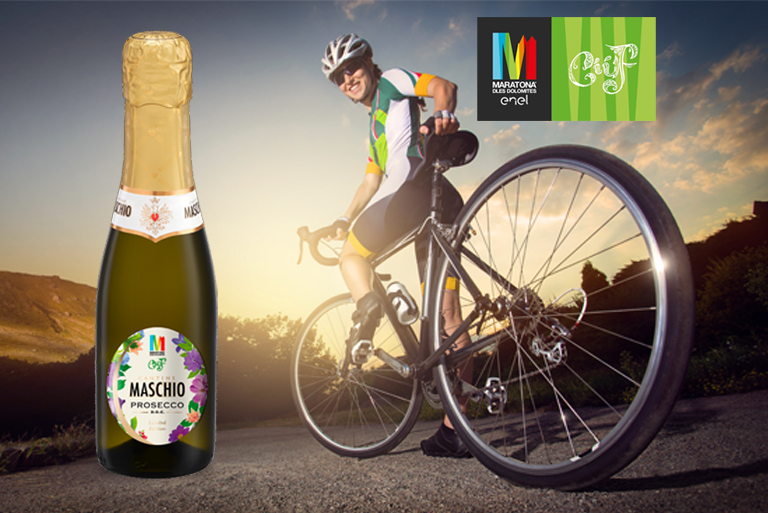 28/06/2022
Cantine Maschio is once again at Maratona dles Dolomites for a new, challenging edition. For the 12th year the Venetian wine producer, based in the region renowned for its DOC and DOCG Prosecco, participates as sponsor of the competition that for 35 years has brought together thousands of cycling enthusiasts in a territory of unique […]